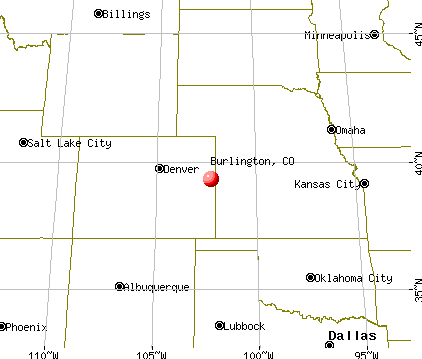 Yesterday, after finding out as many Met fans did that a 2-year offer to R.A. has been extended, my dad and I trekked through Missouri and Kansas on our way to Denver to settle him out here with my big sis and his grandkids for the winter. He has called it "The Great Western Trek." First, however, with the night getting late and the family in the Mile-High City a little sick and ready for bed, we crashed for the evening around 10 miles west of the Kansas/Colorado border in Burlington, CO.
I don't know why it takes a map to remind me that Colorado is not as west as I thought, but I'm trying to finally archive in my memory its just-left-of-the-Mid-West location.
I wasn't able to get many photos of Missouri since I was driving, though my dad was able to snap a photo of Wright City, MO, for me. We passed towns like Sweet Springs, Concordia and Bates City in Missouri, and Abilene, Wakeeney...and
Manhattan...

in Kansas. In the passenger's seat, I was able to get many photos of the state. It's devoid of color, but I find the landscape very interesting. Anyway, I'd like to share a bunch of them with you today. The night before, as I set my eyes on St. Louis for the very first time, I was so concerned with taking a photo for uploading that I failed to multi-task with my actual camera. I did a much better job of juggling both as I went across Kansas. We didn't have the time on this trip to dawdle that much, but I look forward to visiting this part of the country much more thoroughly in the future.
What does any of this have to do with the Mets?
Nothing, other than the fact I am wearing my Mets hat and I generally have the Mets on my mind.
I hope everyone is having a fantastic Sunday, and that whatever football team you're rooting for wins (unless they're playing the Jets (oh, nice, we're 4-6 now. I could go on a Jets rant but I'll save that for another time)...or it's Dallas...or generally any other Eastern Division team, AFC or NFC.)
(I'll probably be in Denver by the time this post is up, as I am working on it while traveling through Broncos territory.)
While scanning the radio in these states, there were a serious amount of modern country stations, understandably. I was in a country mindset because of the surroundings, but I am not all that into the modern country sound. I'm reeaal into Outlaw Country (Waylon Jennings, Hank Williams, Jr. Merle Haggard, etc.) and Classic Country (Hank Williams, The Wilburn Brothers, Roy Acuff, etc.) It can be a polarizing genre of music, for sure, but now that I can post on my computer again, I only feel it fitting that I get back to embedding a song per post (relatively) and post some country I wish I heard while traveling through the landscape seen below. I mean, we have classic rock stations. Why not more classic country stations?
Kaufman Stadium
Kansas City
One of the coolest Silo's I've ever seen
A wind farm is a good use of the Kansas p

lains, and an absolute visual spectacle
Next Year's Steak