All I can say about the WBC Championship is that everybody's pitching was great, but PR's starter didn't have it in the 1st. The Dominican Republic deserves to wear the crown.
More on the WBC later in the week, as I found some awesome highlights of the qualifying round with Great Britain, Germany and others that missed the cut. I'll feature some of my favorite highlights from the entire tournament as well.
Tonight at 6:30PM EST, myself, Rich and Mike will preview the Braves and the Phillies with Tomahawk Take and That Ball's Outta Here, respectively. We will also have the latest up-to-the-minute news and notes regarding the Mets (there will be an untelevised Astros-Mets game going on as we broadcast, and I will keep gameday open.)
Today's Opening Day Mets Legacy comes to us via Mets Police circa 2001.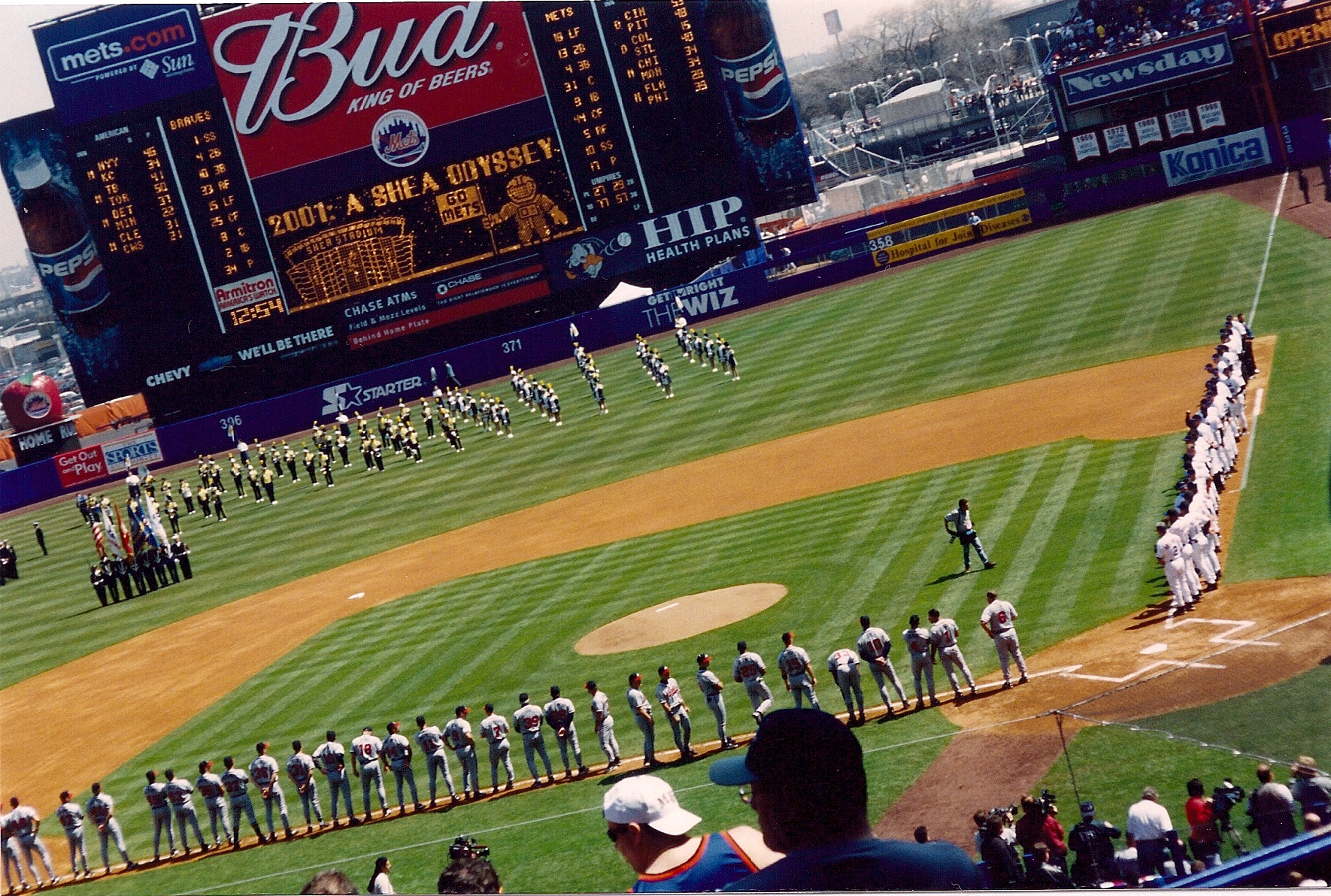 Thanks for reading! Follow me on Twitter
@convertedmetfan
. And for
Rising Apple
twitter updates, click
here
.