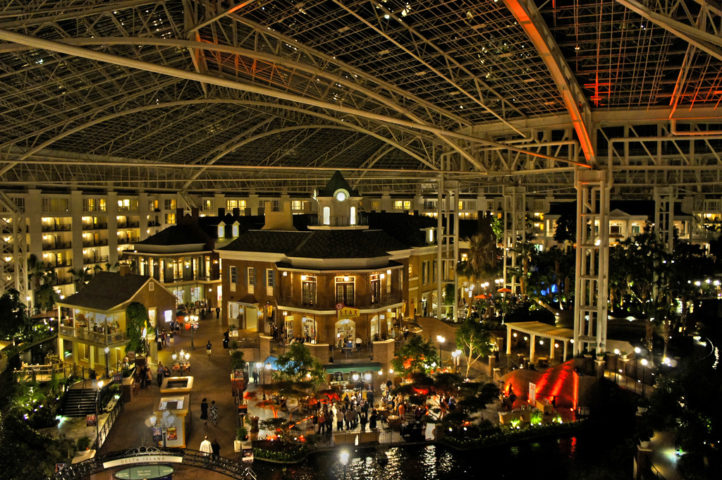 As these winter meetings get under way in Nashville at the Gaylord Opryland Hotel (seen on the right), there is one rumored R.A. Dickey trade destination I can get behind: Texas. The narrative seems right, and if a trade to improve our team arises with the Lone Star State and the trade makes sense from a practical point (which is not my point of view when it comes to my firm stance on keeping R.A.) then for him to kind of "go home" to the place that gave him his first shot and help them win would be a storyline I can get behind. R.A. has found a home here with our Mets family, but if the deal is right, sure, send him back to Texas.
I'm kind of starting to salivate over Wil Myers, though, you guys, and I would LOVE to see Sandy pull off a trade for the young slugger WHILE STILL signing R.A. to an extension. And KC is unlikely to include their prospect in a deal for a 38-year-old journeyman knuckleballer coming off only his 3rd straight great campaign (you and me know R.A. is no fluke and will likely keep his consistency and/or find what he needs to do to adjust to pitching as an older gentlemen, but other teams are appropriately weary to giving up their team-controlled prospects for him.) It is much more likely a deal could form around a coming-into-his-own southpaw with a reasonable 5-year contract. Sorry Jon. I'm sure you don't take offense to myself and many other fans tossing you into a hypothetical trade with Kansas City. I'm sure this very instant you're watching a Wil Myers highlight reel saying you'd trade yourself for this kid...
Anyway, I like the approach Sandy takes in most of the things he does. We fans are supposed to enter all of this with emotions constantly running high. That's ok. Sandy's job is pretty much the opposite. Emotions are supposed to take over very little in his job. Technically, the Mets ARE desperate. Omar would probably be walking in their with that, "Man, I need a catcher, outfielder and bullpen" look on his face as he shakes hands and schmoozes with everybody. Sandy's probably cracking jokes about it with the rest of baseball, but he will not trade his commodity in an act of desperation. He will make a keen baseball observation, and do what he must.
What a week, folks. Let's see what unfolds.