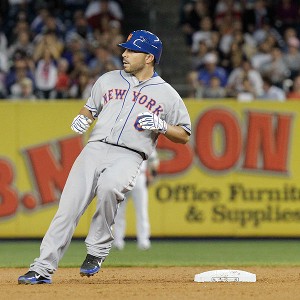 Well, Johan got the ball up on 3 batters and they crushed it. The Yanks played their game (try winning one without a homer) and won 1-9. But seriously, how much would history have sucked if we had to look back at the no-hitter and know that a week later, the Yanks crushed Johan AND threw a no-hitter, or worse, a perfect game? Thank god for Q driving it the other way to the left-center field gap.
Do you realize we would of had to listen to the Yankee fans go on about how they threw a no-hitter against Johan after he did that thing he did? They never would have let it up. And had Derek Jeter not errored and had Kuroda continued to shut us down, throwing a PERFECT GAME against us, that might have completely erased the high of the no-hitter. "Well, you might have thrown your 1st no-hitter but we threw our 3RD PERFECT GAME against you." Nah. Omar Quintanilla (with a little help from Derek Jeter) made sure that didn't happen. And after it sunk in that the extra rest might have made Johan less sharp, I consider the fact no no-no was thrown against us a week later a victory. And props to The Duda for a nice 2-out hit to break up the shutout. Appreciated the good feeling at the end.
Dillon Gee will right the ship tonight against Phil Hughes at 7:10PM. I want this series. Help deliver it, Gee.