Because when the Mets lose 6-4 to the Division Rival Nats, I could care less. This will still be one of the most memorable spring games in the history of the New York Mets. So many moments which unfortunately cannot be embedded at this time, but MLB and whoever makes the embedding decisions in their ranks was kind enough to include this:
I mean, I gotta say, that has to be one of the most memorable catches I've ever seen somebody make in a Metropolitan uniform. Clearly, not being in the regular or post-season diminishes its affect...or maybe it doesn't. For I, as a fan, and for certainly many other fans, a spectacular play from one of our top prospects while the face of the franchise talks about the direction of the franchise on the air (becoming part of the commentary) was maybe just what we needed.
Even in a (fake) loss, there were reassurances.
den Dekker just needs to start hitting. Then damn. Center field in Citi.
The Heroes of Spring are variant.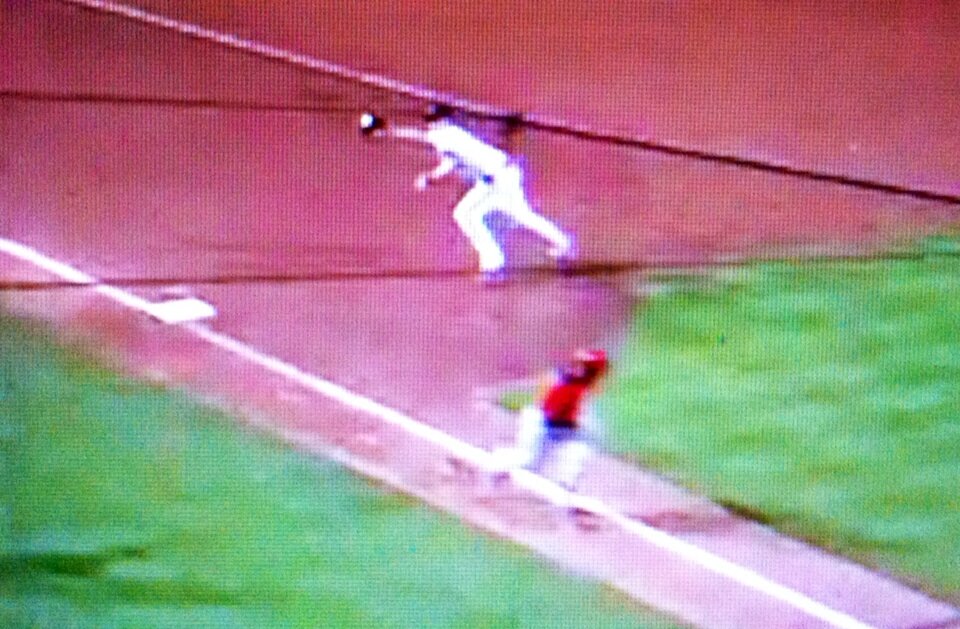 Sometimes it's a stoked 1st baseman, who can't wait to play baseball on a regular basis again, putting the Mets on the board with his first SHOT off live in-game practice.
Or a super-utility player, who's been designated here and there, makin' the most of the shot he has got (combining with Travis d'Arnaud for an aggressive double play at the plate.)
Sometimes it's a 23-year-old natural-hitting outfielder looking to be the first in line if the injuries strike.
Or a submariner who is a wild card because of his deception.
And countless others that will make us one day say to each other, "Hey remember the time...?"
Because for most of these players, the current impression is the most impressive impression, and because of that mindset, the baseball instincts that they were born with shine through like they've never shined before, and might never shine again.
Who knows what is to come of most of these players' careers. But I appreciate seeing them play their hearts out on February 25th.
Man, I'm so happy Mets Baseball is Back.
PLAY. THAT. BALLGAME.
LET'S. GO. METS.