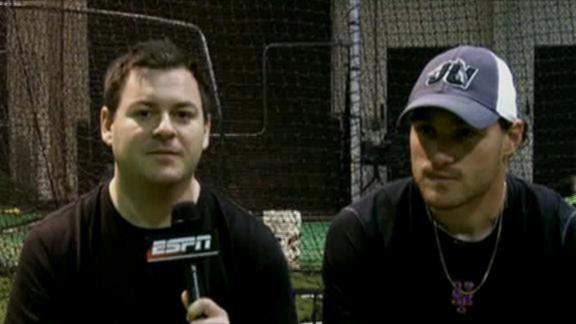 I've gotta give a big shout-out to ESPN New York's Adam Rubin for linking myself and Rich's Jason Bay article in his morning briefing, as well as other Rising Apple articles he has been linking recently.
Adam has been a great Mets beat writer for many years, with the Daily News first and now of course with ESPN. He also has the distinction of being in (probably) a small collection of people to ever be accused by the Mets GM, in front of everybody at a press conference, of planting a story to get someone fired because he wants a job in the front office. Imagine Sandy Alderson (I'm sorry. Can you imagine ANY GM) all of a sudden doing that?
Here's the Random Song of the Day.